Welcome to Rose Garden Inn Santa Barbara
ALL NEW ROOMS featuring ALL NEW Comfortable EUROTOP Mattress

We are conveniently located in Santa Barbara on State Street, just a short distance from downtown Santa Barbara, beaches, UC Santa Barbara campus, and all the attractions for which Santa Barbara is famous for. When getting the most for the least is the best...Rose Garden Inn, Santa Barbara is your destination Hotel. For comfortable hotel / motel accommodations, we're the best hotel value in Santa Barbara. Affordable rates and clean, comfortable rooms are all apart of your stay with us.

Central to shopping, restaurants, close to UC Santa Barbara Campus, Sansum Medical Clinic, Earl Warren Show Ground, and just 2 miles from Santa Barbara's famous beaches.
---
Hotel Features
Free WiFi for Our Guest
Free Local Calls and Long Distance Calls in U.S
Free Parking including Trucks, RV, and Bus
Walking Distance to Restaurants, Super Markets, and La Cumbre Shopping Center
Newly Remodeled Rooms
Cable TV with HBO, ESPN, FOX Sports
New EURO-TOP Mattress, Very Comfortable
In Room Coffee, Iron / Ironing Board, Hair Dryer
Extended Stays & Room with Kitchen
Centrally Located in Santa Barbara, Close to Downtown, Beaches, UCSB.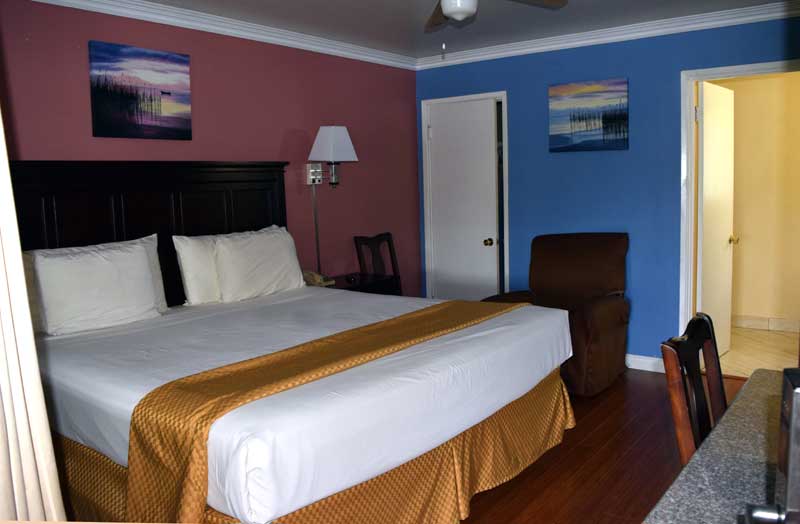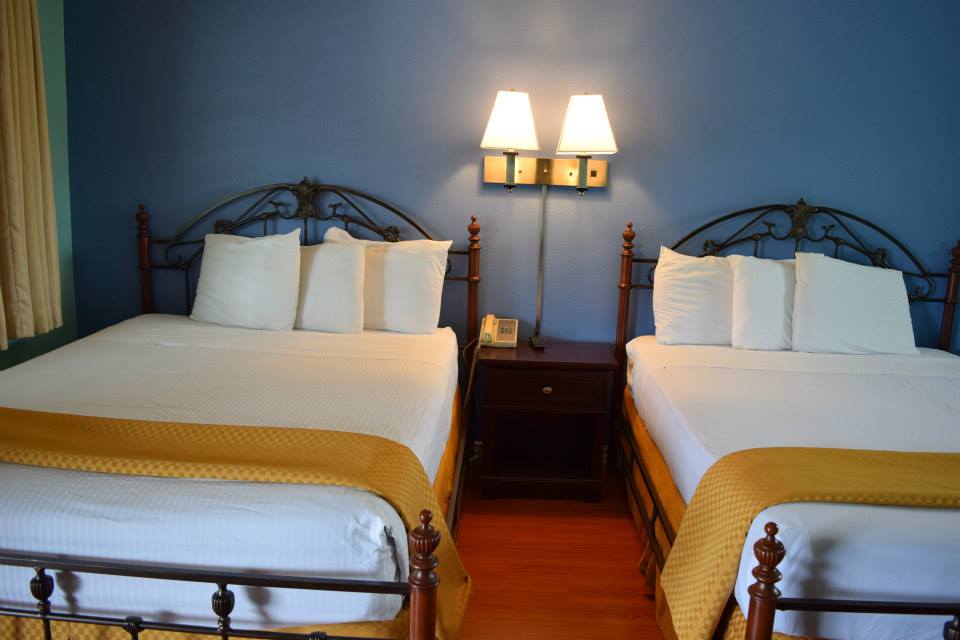 Activities : Love the outdoors? Ride horses, wind or waves! Patron of the arts? Explore our galleries and year-round arts events It's all here, to explore on your own or with guided tours , served up in a laid-back elegance that's distinctively Santa Barbara.
Airport : Santa Barbara Airport 500 Fowler Rd, Santa Barbara, CA 93117 (805) 683-4011 Mission Statement The Santa Barbara Airport's Mission "As the Tri-County region's "Airport of Choice", Santa Barbara Airport will be self-sustaining, exceed expectations for safety and quality service, and meet the air transportation and economic development needs of its customers and partners."
Attractions : All visitors agree, Santa Barbara South Coast is one big, beautiful playground for those of all ages. No matter if you're 5 years old discovering the waves of the Pacific Ocean for the first time, or 55 years old and enjoying yet another stunning sunset, Santa Barbara South Coast has something spectacular for you to explore.
Attractions : Stearns Wharf 219 Stearns Wharf, Santa Barbara, CA 93109 Phone: (805) 564-5530 Take a short stroll out over the Pacific Ocean and savor the sensory experiences of California's oldest working wharf. Enjoy the fresh ocean breeze while watching local fishing boats off-load their morning catches. Touch marine life in a special aquarium. Taste wines and indulge in cuisines from fastfood to fanciful. Delight in a wealth of colorful shopping amidst commanding, panoramic views of the mountains and the coastline.
Casinos : The fabulous Chumash Casino offers gaming at it's exhilarating best, including a huge array of the most popular slot machines, table games like Blackjack and Poker. Play Bingo in our non-smoking Bingo hall, and win prizes like new cars, trucks or boats in one of our many casino drawings. We play 24 hours a day, 7 days a week!
Dining : With over 400 restaurants to choose from, you'll definitely have a full plate. And with knowledgeable servers to pair the perfect glass (or bottle) of local wine to complement your meal, you'll definitely toasts to exquisite evenings on The American Riviera.
Downtown : Welcome to Downtown's Historic Arts District in the Heart of Santa Barbara. Enjoy fine dining, unique shops and a variety of cultural venues including galleries, performing arts, historic sites and museums. The best resource to Downtown Santa Barbara, featuring retail, business, cultural and historical attractions for visitors and residents.
Golf : Santa Barbara county boasts six public 18-hole golf courses, four of which are within a half hour of downtown. Three of these four boast championship level play. The fourth is one of the busiest municipal courses in the country (and some years THE busiest). There are also excellent 9-hole courses with practice facilities open in the evenings.
Government : Santa Barbara City Government is an organization dedicated to serving the people of our community. In the Government section of the City web site you will find useful information about your boards and commissions, laws, city budget, employment, and contact information so that you can get in touch and communicate with those who serve you.
Hospitals : Santa Barbara Cottage Hospital is a 483-bed acute care teaching hospital and trauma center, the largest of its kind between Los Angeles and the San Francisco Bay Area. The hospital was founded in 1888 by 50 women determined to provide a healthcare facility for the growing community of Santa Barbara.
Shopping : Santa Barbara is filled with innovative arts and craft stores, rare antique shops, fashion boutiques with designer clothes, shopping complexes, and specialty gift shops. From upscale venues like Nordstrom and Saks Fifth Avenue, to "big box" warehouses such as Costco and Home Depot, Santa Barbara offers a wide variety of shopping venues.
University :UC of Santa Barbara Santa Barbara, CA 93106 (805) 893-8000 Why UCSB UCSB offers a diverse range of nearly 100 majors and 40 minors in subjects including engineering, biological sciences, humanities, fine arts and more! Visit our Academics page to learn more about the outstanding programs available to UCSB students.
Wineries : Welcome to Santa Barbara Wine Country, home of the movie Sideways . Currently there are over two hundred wineries, vineyards and tasting rooms in the county and the number grows each month.
Rose Garden Inn Downtown Santa Barbara California CA Hotels Lodging Accommodations Budget Affordable Motels Cheap Vacation Packages Specials Pet Friendly Weddings Business Travelers Business Meetings Extended Stay